Ryan Jensen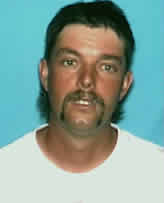 3/13/2007
7/7/1973
34 at time missing
6'01"
185
Brown
Brown
White
He has a strawberry birthmark on his hip and a horseshoe shaped scar on the left side of his scalp.
Contact Tooele County Sheriffs office (435) 882-5600
Ryan, also known as Ry, last had phone contact with a relative while at his residence in the vicinity of the 800 block of E. Tanglewood in Erda Utah. He did not show up for work which is unlike him and missed an appointment on March 14, 2007. Contact Tooele County Sheriff with any information.